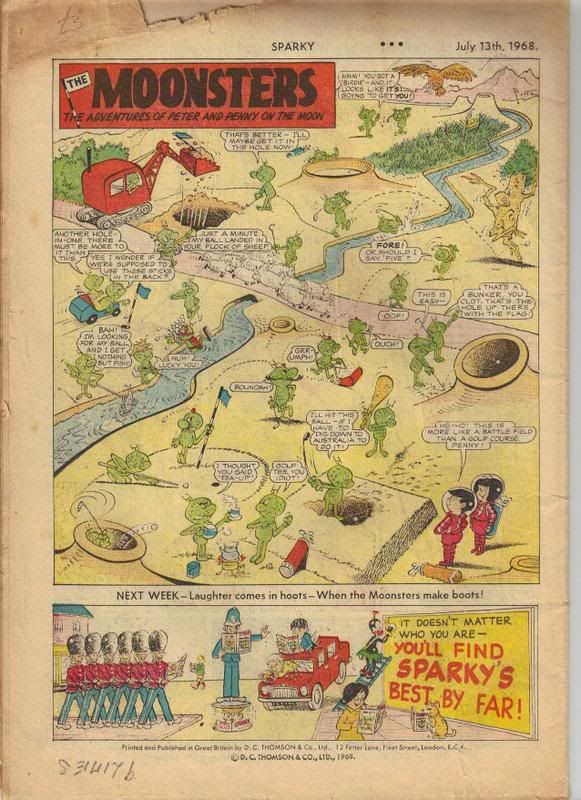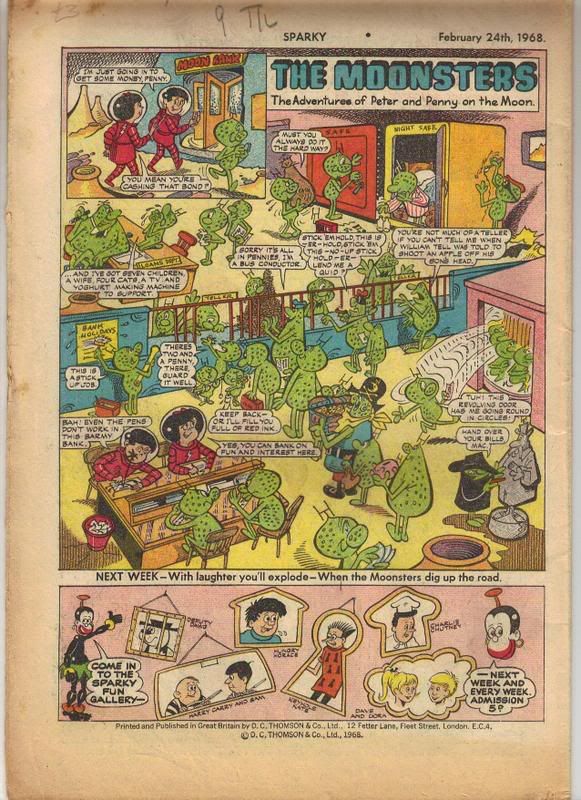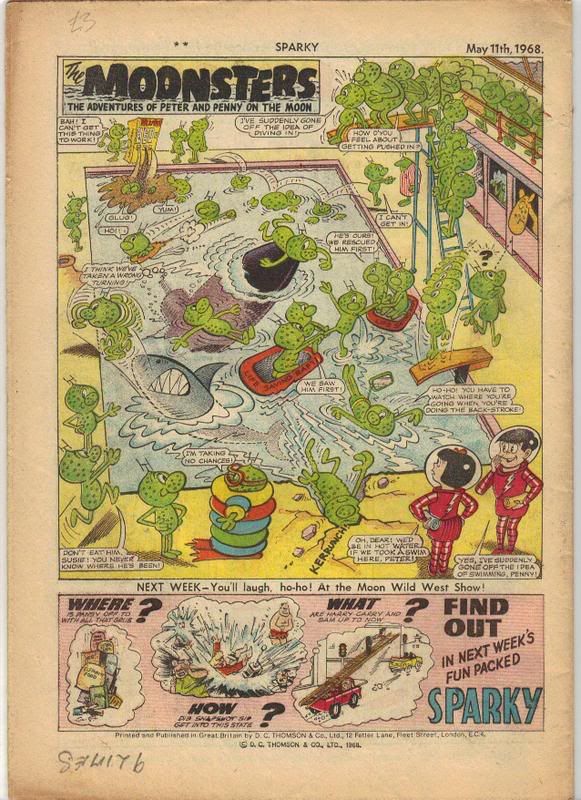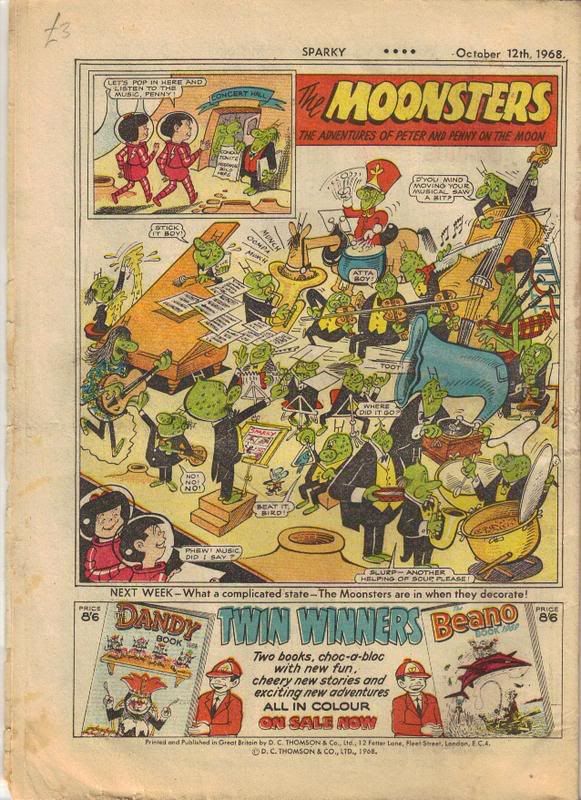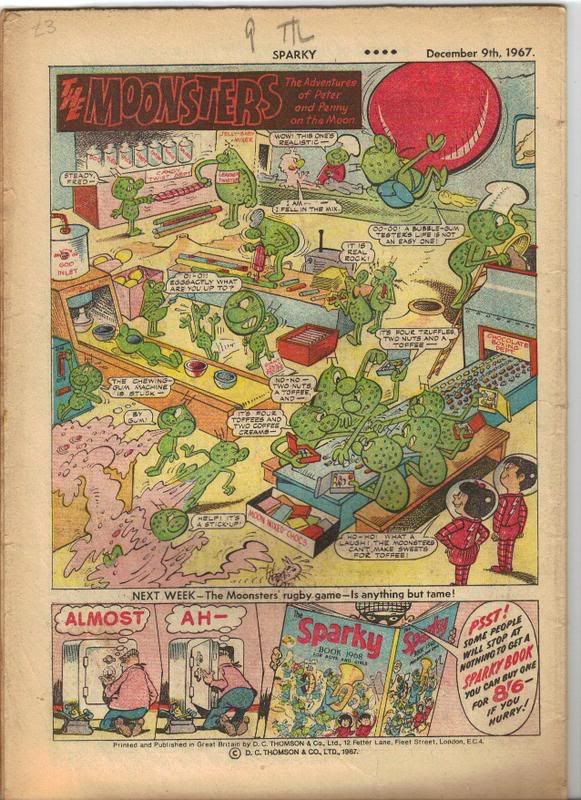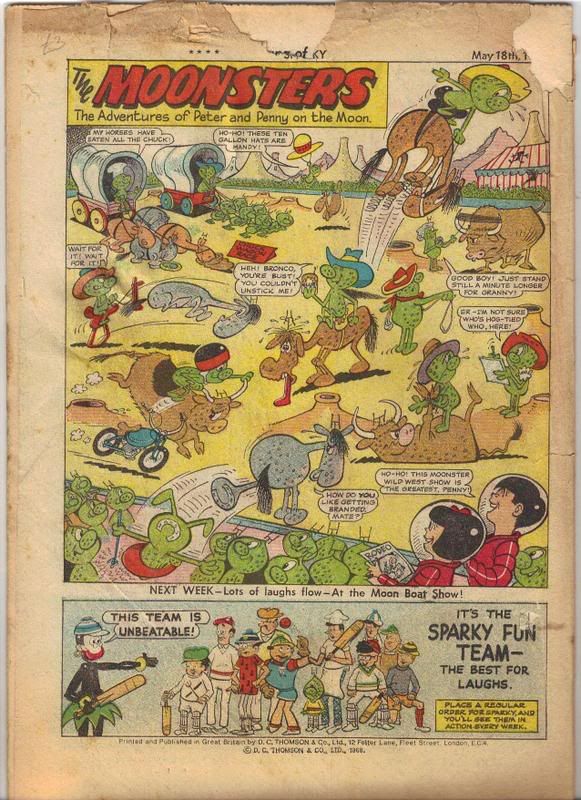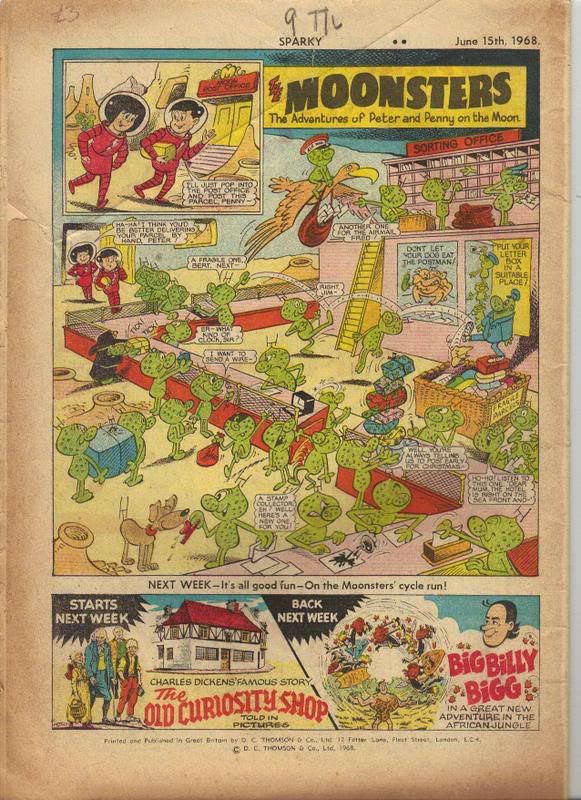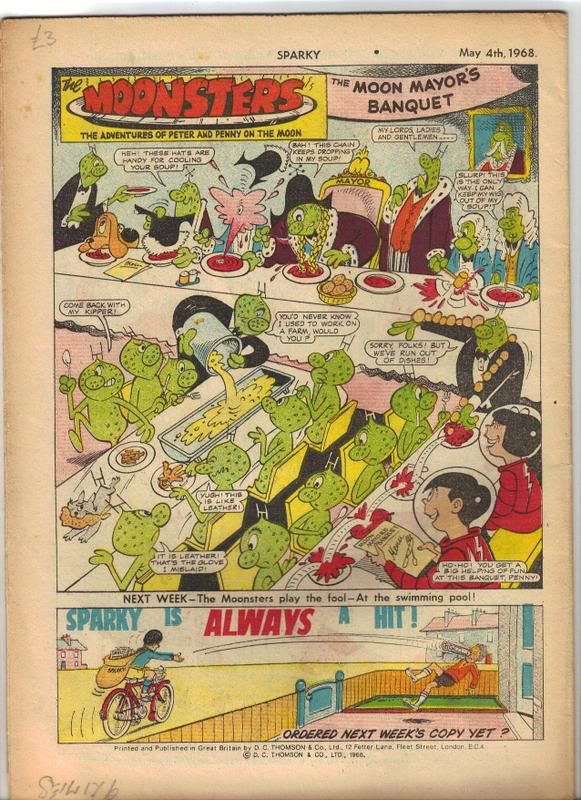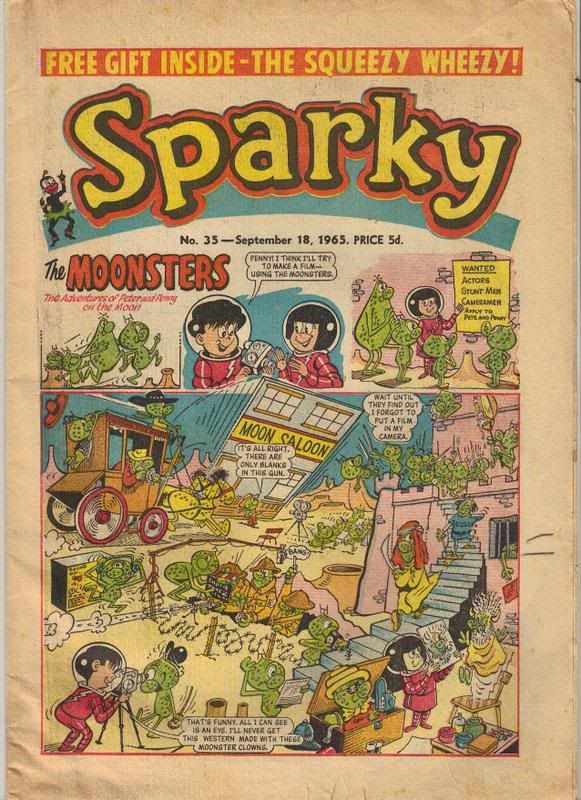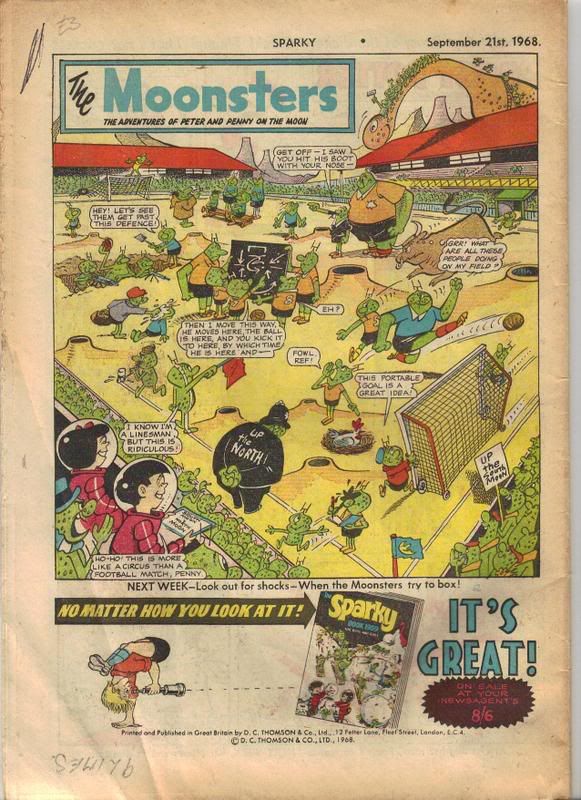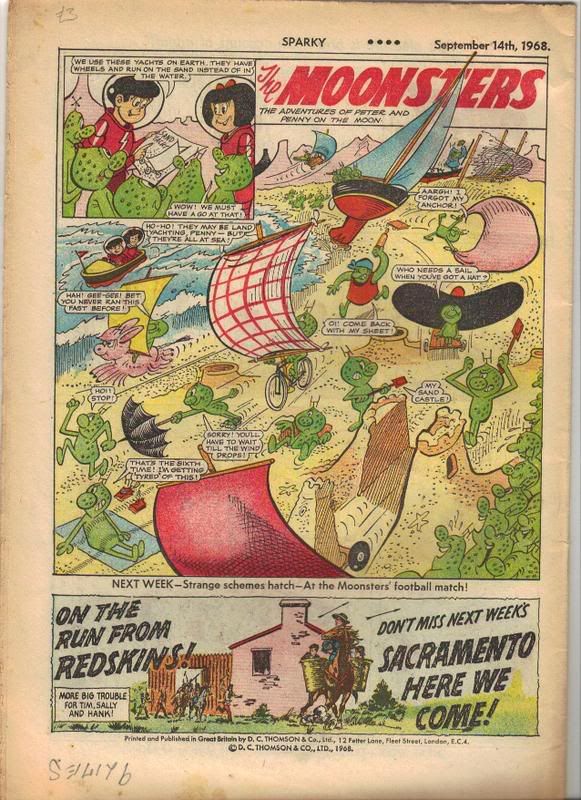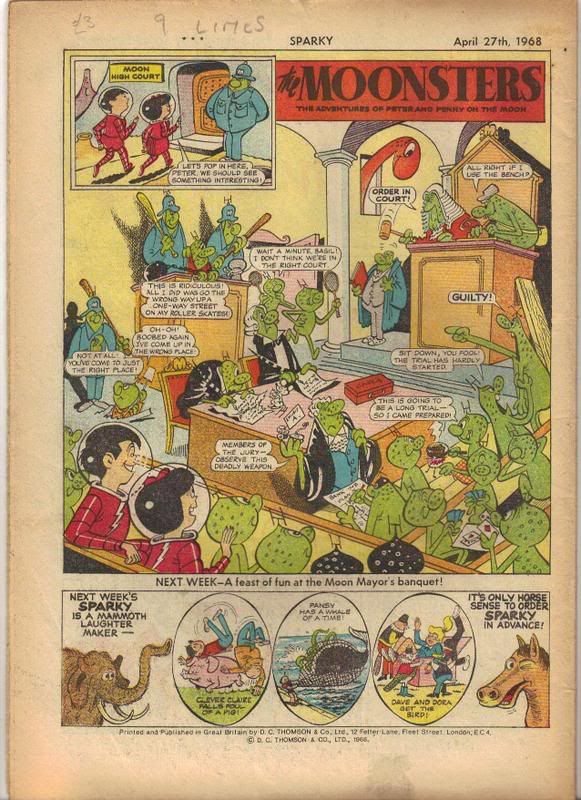 These are just so great...
Classics from the comics must show these!
Thanks Spy for these great images.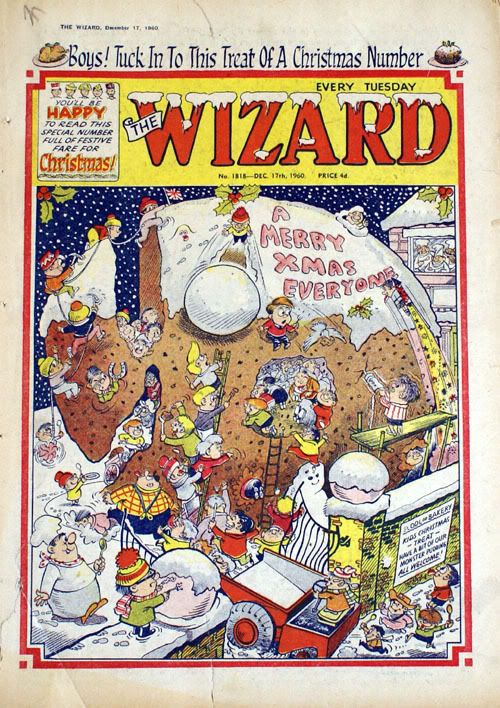 Just a wonderful Christmas cover....nice use of shapes balancing the picture...going inside and outside of the pud...you could stare at this for ages...
Its difficult to not be cluttered or run out of gags...But these show Bill had no problem. I love the cartoon crowd scene...
Other crowd scenes Bill drew-
quote
Kashgar ... he did in the New Hotspur titled 'The Cat Street Kids'.
Other strips he did in this format were The Moonsters and Spadger and his Pals in Sparky and Rover & Wizard respectively.
Just to clarify. 'The Cat Street Kids' first appeared in New Hotspur No 37 (2/7/60) and the episode in which Bill Ritchie drew himself in his studio, surrounded by the kids, was published in issue No 88 (24/6/61).
http://www.comicsuk.co.uk/Forum/viewtopic.php?f=1&t=1734&p=15578#p15578
http://uk.geocities.com/pjgbillritchie/