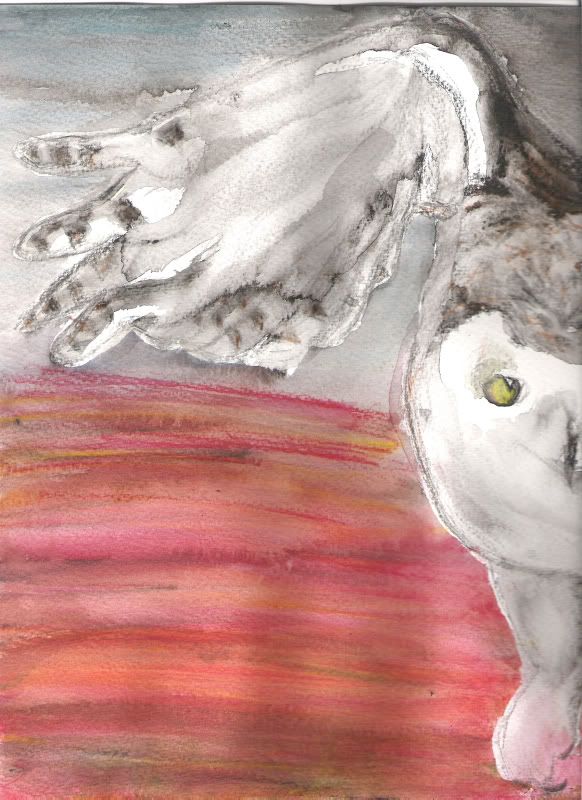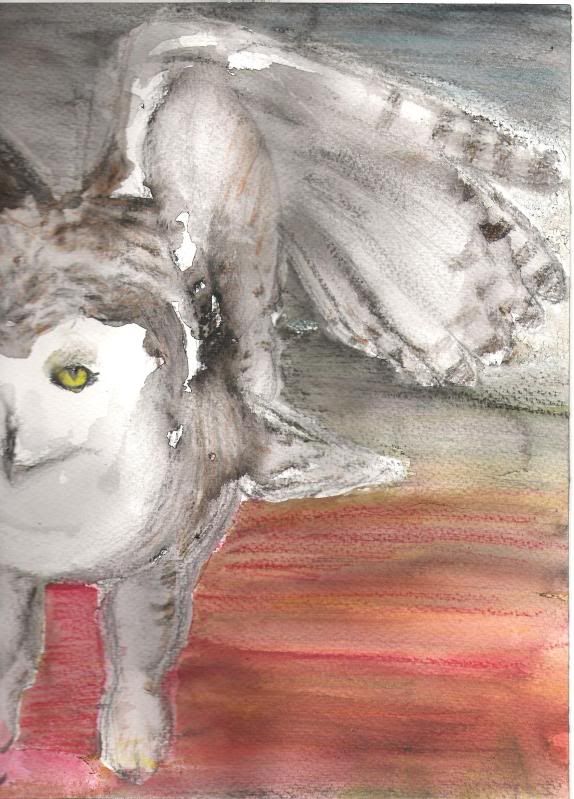 Made the sky more red and grey..added water to the Owl which looses some details..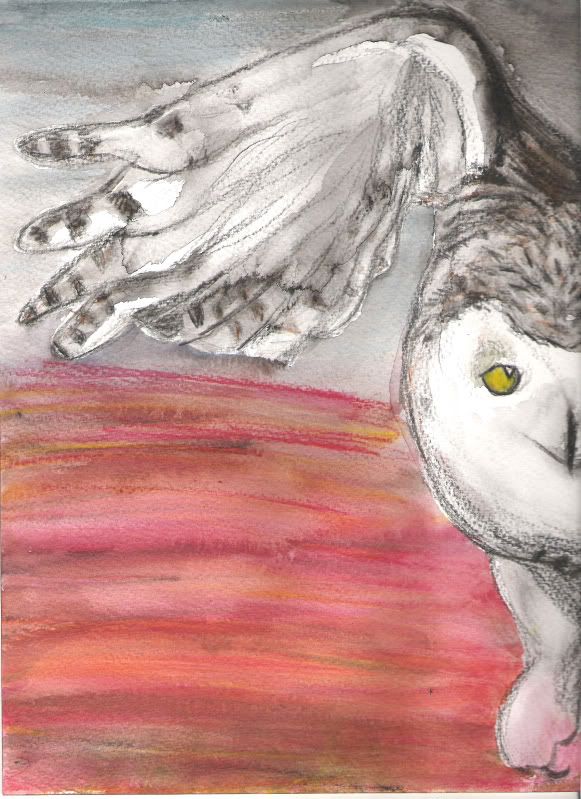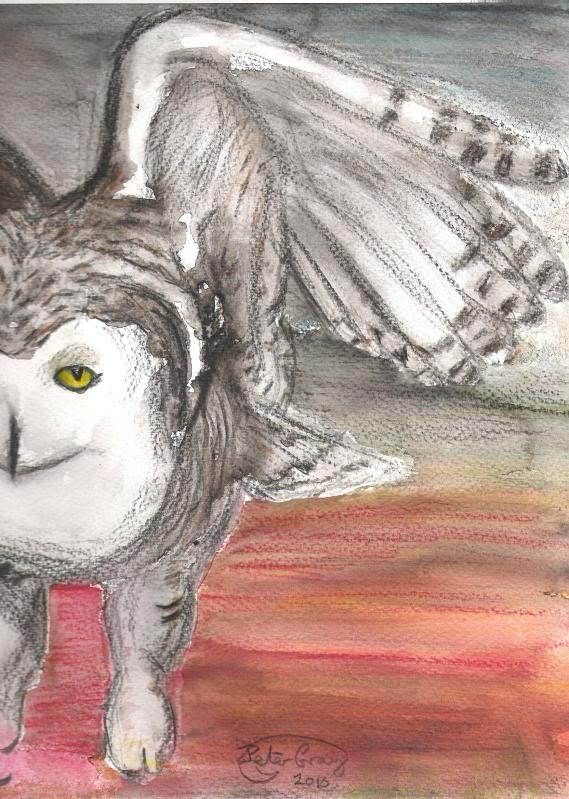 Then the last 15 minutes I add my pencils back to the drawing..then sign it..
I'm pleased with my choice of colours for the sky..good reds and greys..so pleased with the results..
So that is my process to draw a water colour pencil animal drawing and how long it takes....