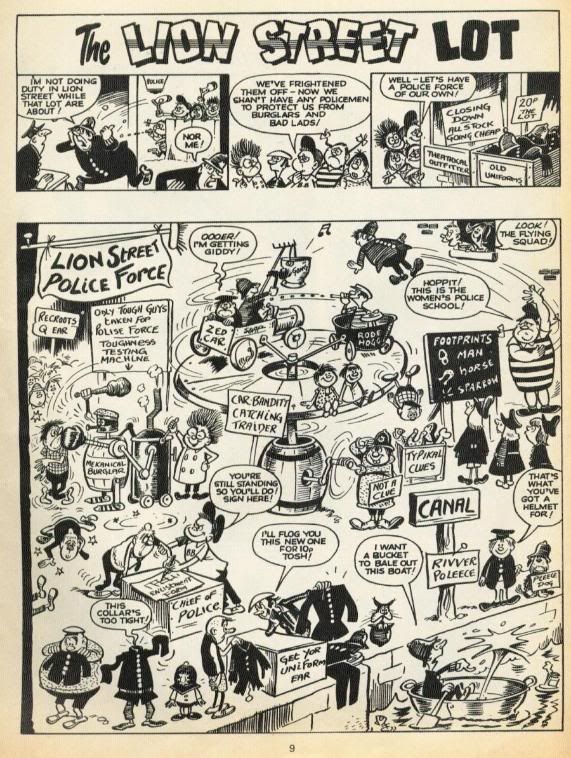 thanks spy from
http://tiptopgolfy.proboards101.com/
A very good visual comic forum. Spy puts up daily many different pictures of many different comics...cartoonists...drawings...comic paintings..very worth joining the forum to see this.
I also add many pictures. We've shown art which we've got scattered around the internet or our own collection. The latest on the forum highlighted -MC lachlan, Don 'Mad Magazine' Martin, Ziggy, Off the Marks, Buster comic 'GALAXUS' etc...
love these poster pages in comics...so busy and lots to see and smile at. Leo Baxendale also drew a few of these for Lion as well.